Partners
Working together with industry leaders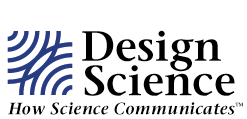 Design Science
Design Science is the leader in software for scientific and technical communication. Our MathType, MathFlow and MathPlayer products are used by scientists, engineers, educators, students and publishing professionals, for authoring and publishing mathematical notation in print and online content. We aggressively research new products that extend our commanding lead in MathML technology.

InfoParse
InfoParse is a dynamic consulting company in Tokyo, founded by seasoned XML expert Tetsuya Sekine, focusing on end-to end DITA Enabled Intelligent Content Solutions and its Information eXperiences Optimization. To maximize the consulting services InfoParse is offering, the company provides technical support services for software, CCMS implementation services, and trainings & workshops for DITA enabled tools and information development.
Publishing Smarter
Publishing Smarter works with clients to improve content creation, management, and distribution workflows. Through content analysis, training, and support, we help reduce production costs, improve document quality, and increase employee productivity. Services include information architecture, DITA planning and development, and CMS administration. Our client base includes government agencies, Fortune 500 corporations, private companies and not-for-profit agencies. Over 15 years in publishing provides us with insight, experience, and partnerships to meet your publishing needs.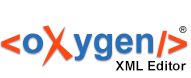 Syncro Soft
Syncro Soft is a privately held software company founded in 1998 with a large area of expertise in XML technologies and single source publishing.
Syncro Soft develops the industry-acclaimed <oXygen/> XML Editor, facilitating teams in small businesses, Fortune 500 enterprises, universities, government agencies, and international organizations in authoring documents, publishing in different formats, collaborating with team members, and managing content.
<oXygen/> enables XML developers to develop advanced style-sheets, edit schema, generate documentation, debug files, and connect databases. It is the only tool that supports all XML schema languages. It provides the widest coverage of state-of-the-art XML technologies; complies with standards of World Wide Web Consortium (W3C) and of other organizations; and enhances productivity through an intuitive and innovative authoring and development environment.