Customer Stories
Success stories from Codex customers

Motorola Solutions
When Motorola Solutions needed an easy-to-learn authoring tool to teach technical writing at the Jagiellonian University in Krakow, they turned to Codex.
"With Codex, our students can focus on learning DITA technical writing, not learning complex software," explains Tomasz Poznanski, Global Customer Documentation at Motorola Solutions Poland.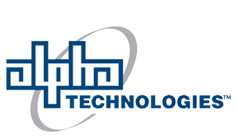 Alpha Technologies
Alpha Technologies saw Codex as a way of improving the quality of their AC/DC power solutions user manuals by enabling seamless collaboration among engineers and technical writers.
"Instead of working in incompatible tools, now they all work together in DITA," explains Brent McDonald, Software Development Manager.
In addition to improved collaboration, using Codex has enabled Alpha Technologies to now deliver online help with their software.